Travel Stocks, Discounted Buy Opportunities and Value Traps

Fredrick Munyao, July 20, 2021
3 min

read
342
Ever travelled and got yourself a paid place to stay? If yes, you are a consumer of Travel Stocks. Important to note is that some of the companies whose service you subscribed to, might not be listed. Whether listed or unlisted, travel companies were immensely affected by the pandemic that got the globe unprepared. Travel Stocks contain listed companies in hospitality and transportation. Airlines and hotels form the biggest portfolio of these stocks. There exists an addition of cruise ships and paid short stays in companies such as Airbnb.
Airbnb (ABNB)
Airbnb was among the greatly hit companies by the pandemic and saw huge declines in revenue. The company had publicly listed on December, 10, 2019.
Today, its current value is below its initial IPO price. The company is inherent of uncertainty on whether it will recover in the short or medium term. AirBnb's share price currently sits at $131.83 down from a peak value of $219.94 and its Nasdaq debut price of $148.
The company experienced losses due to negative interest income, huge IPO and operational expenses. This has made the company remain in recovery mode. Its price to sales ratio stands at 20.41. Backed by a 30% revenue drop to $3.4 billion from 2019's level. A positive forward outlook remains largely pegged on long term recovery.
Carnival (CCL)
Carnival Corporation mainly deals in cruise ships. These ships normally take time while on transit. This means the company's revenue is dependent on travel completion that assures ships of the next group of clients. COVID-19 saw cruise ships brought to a halt which led to a great revenue loss and an uptake of debt to support operations. Debt costs were higher than pre-pandemic levels which increased the company's exposure to credit risk. Below is Carnival's current share standing of $19.72 on its Monthly Chart.
Although the company reduced its operation costs by 80%, its revenue loss was significant. The first half of 2021 saw the company report a revenue of $75 million down from 2020's first half which had recorded $5.5 billion. The Delta COVID-19 variant has once again affected the company's share price since as travel depends on people's safety and current high health risk environment. Resultantly, clients will be hesitant until they see certainty of COVID's suppression if not elimination.
Delta Airlines (DAL)
Delta Airlines has over the years held a top tight spot in the Airlines industry. However, the pandemic led to travel restrictions that hurt demand for flights. Even after travel restrictions were eased, supply outweighed demand. Clients cancelled flights resulting to loss in revenue. Operation costs were cut and just like most industries in the pandemic period, share values plunged.
Warren Buffet's Berkshire Hathaway which had a significant 11.1% of Delta Stock, sold 18% of the same stock. According to Mr. Buffet, he and his partner Charlie Munger hardly look into the economy but rather the intricacies of a business. The Airline industry to Berkshire Hathaway was on a downward spiral and a recovery would not be as obvious as it would with other stocks. The current Delta Monthly chart shows its share price at $38.56.
Summarily, it is important to note that a drop in share prices does not necessarily indicate discounted buying opportunities. Some companies might in the end find it hard to return to normalcy as they signal troubled business. Sometimes this leads to bankruptcy and such a phenomenon is referred to as a value trap. Others might take longer than usual to experience a full recovery.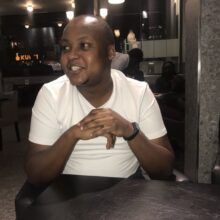 Fredrick Munyao
Financial Markets Analyst and Trader. Founder Value Galactica. Subscribe to US30 signals on our website, see the flyer on this page for details.
Related posts
A look into Coinbase, What you Should Know
Cryptocurrency exchange platforms have offered crypto enthusiasts and investors reliable avenues that continue to increase in their popularity and reach….
Dogecoin, a hyped market sentiment?
The Crypto world keeps presenting new twists and turns into the investment space. Bitcoin experienced its soar, so did Ether….
What is a Trader Checklist? Here are Five Things.
Trading is one lucrative skillset that has the ability to generate short term returns that can be effectively deployed elsewhere…
How to Fight Inflation, The Use of Interest Rates.
Inflation is a word often pronounced in economic and financial circles. It has both positive and negative effects to a…
What is a Sovereign Wealth Fund? Here are the Top 5 Largest Sovereign Wealth Funds in the World.
A sovereign wealth fund is a pool of funds owned by an individual government that aims to invest partly or…