Robinhood drops after its IPO Debut

Fredrick Munyao, July 30, 2021
2 min

read
316
Innovation continues to take the world by storm especially through disruption of conventional ways of doing things. Categorically, the investment and trading industry has seen the sprouting of apps that have onboarded millions of users. Robinhood one of the apps in this space, currently has 22.5 million users and allows commission free trading and investing.
The users have further gone ahead to fund their wallets giving the apps significant deposits and financial strength. Robinhood had its IPO debut 28th July, 2021 on the Nasdaq at $38 dollars and has since seen an 8% slump to $34.82.
Seasoned investors like Mark Cuban, Charlie Munger and my idol Warren Buffet among other respectable ones have been against the listing and adoption of such apps and companies. The investors opine that the apps are attracting armature traders and investors, which will leave most of them in losses. Worse yet, the investors blame the apps for gamification of trading and investing which the investors consider detrimental to retail traders especially that they are hardly focused on long-term investing.
Are the markets listening to such concerns or the slump is as a result of overvaluation? Robinhood currently has a market cap of $ 29.098 B and urges users to buy its shares while offering them incentives. Having watched the events unfolding including filed class actions against the company, I can only infer that innovation is not to be underestimated especially in the current dynamic world where micro sentiments can easily build up to move the macro. It could be a win for the app but a sorry state for most of the retail traders.
Other apps in the same space include Fidelity and We Bull. Users have adopted the applications and continue to comment positively on the convenience and flexibility they experience from the apps. Tech is modifying what is considered traditional or legacy and regulators as well as industry stakeholders are left with the keen responsibility of keeping abreast with the fast developments in the investment space.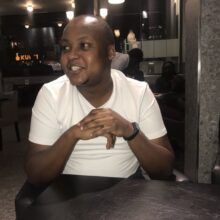 Fredrick Munyao
Financial Markets Analyst and Trader. Founder Value Galactica. Subscribe to US30 signals on our website, see the flyer on this page for details.
Related posts
A look into Coinbase, What you Should Know
Cryptocurrency exchange platforms have offered crypto enthusiasts and investors reliable avenues that continue to increase in their popularity and reach….
Dogecoin, a hyped market sentiment?
The Crypto world keeps presenting new twists and turns into the investment space. Bitcoin experienced its soar, so did Ether….
What is a Trader Checklist? Here are Five Things.
Trading is one lucrative skillset that has the ability to generate short term returns that can be effectively deployed elsewhere…