Yield Long Term Returns into Space

Fredrick Munyao, August 12, 2021
4 min

read
363
Space elicits more positive reactions than it does negative ones. Arguably, this is akin to the human exploratory nature that breeds excitement amid the desire to discover more. Space is a big investment both to individuals and organizations. However, the question of profitability remains subjective and debatable. Investors whose portfolio selection ascribes to growth, should consider space stocks. Companies and individuals alike are planning and executing space ideas to ensure they are ahead of their competition in matters space investment.
Space Events
July has been characterized with headlines on Space activities giving space stocks increased limelight and keen focus from potential investors. Jeff Bezos of Blue Origin and Sir Richard Branson of Virgin Galactic made their debut flights to space and both came back elated.
The trip to space was exciting and fulfilling to them providing more scalable opportunities into the future. According to Jeff Bezos, the earth from space could be seen as a tiny little thing that needed to be protected. Sir Richard Branson delightedly said that the experience was vivid. None of the two moguls expressed negative connotations to the space trip.
Elon Musk is also a crucial proponent and visionary of space investment. He launched his Space X project in 2002 and secured $8 B with Boeing. This gave Space X liquidity to fulfill its space agenda and continues to see the company take advantage of more opportunities. Space X has since carried NASA crew at $55M per seat compared to Russia's offer to the US government that was more expensive. Charlie Anderson, Managing Partner of SPACE CAPITAL holds that there is evidence of more retail interests in space investment. Mark Bogget, the CEO of Seraphim Capital echoes Anderson's sentiments and believes that there is more upside potential for space investments.
Space Stocks
SPACE ETFS are attracting investor appetite and Cathie Ark Wood's Space ETF (ARKSX) is a market leader in the Exchange Traded Fund Space. Cathie's Fund has attracted over $ 500 Million inflows. Cathie Wood is known for her prowess in portfolio selection and a keen eye on portfolios that record significant gains over time. Other ETF's to look out for include ASTRA, UFO, ROKT, YODA, and ORBT. These stocks present important and cheap buy opportunities that position one's portfolio towards significant profitability.
Investors remain bullish on space data, this is a great signal to stakeholders that the space market is viable and ready for heightened growth into the long term. A great example of a space company's profitability and potential is Star link owned by Space X. Star link's projections show that the company will take 5-10 years before it turns cashflow positive.
The Space Economy
According to Morgan Stanley's Adam Jonas, the space economy to is expected to pass $1 T by 2040. Jonas further indicates that the target is conservative and the space economy's real capital growth trajectory will be in multiples of a trillion dollars. Sectors that will see accelerated growth in space according to Bloomberg will include; Internet, Ground Broadband, Government, Consumer TV, Consumer Broadband, Private Companies and Tourism. Virgin Galactic has taken an early lead in space tourism and has marked a seat for $28 million. The move has been approved by the Federal Aviation Administration. The space tourism flights will commence in 2024.
Push into Deep Space
Kathy Lueders, Nasa's commercial crew program manager is no longer worried about the low orbit space. She considers Nasa a multiplier of the existent space activities and holds that there is more to venture into deep space. All investable space companies have not experienced the deep space provision but have huge potential into the future with guidance from regulatory authorities.
Jim Chilton, the Vice President for Boeing's Space and Launch program, recorded that investors have so far invested about $199 Billion dollars in space. A new frontier of militarization of space is imminent and will see governments and companies alike leverage on this opportunity.
According to Bill Nelson, a NASA Administrator, it takes 3 days to get to the moon, while on conventional propulsion to Mars it takes 18 months to get there. Furthermore, it will take one year to stay on Mars and nearly 10 months to get back to earth. This makes the Mars undertaking costlier and riskier compared to the Moon experience.
Inferentially, space is a viable investment and a worthy venture for both retail and institutional investors with a long-term outlook.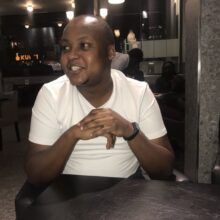 Fredrick Munyao
Financial Markets Analyst and Trader. Founder Value Galactica. Subscribe to US30 signals on our website, see the flyer on this page for details.
Related posts
A look into Coinbase, What you Should Know
Cryptocurrency exchange platforms have offered crypto enthusiasts and investors reliable avenues that continue to increase in their popularity and reach….
Dogecoin, a hyped market sentiment?
The Crypto world keeps presenting new twists and turns into the investment space. Bitcoin experienced its soar, so did Ether….
What is a Trader Checklist? Here are Five Things.
Trading is one lucrative skillset that has the ability to generate short term returns that can be effectively deployed elsewhere…