A sovereign wealth fund is a pool of funds owned by an individual government that aims to invest partly or wholly in foreign assets. The funds are pooled from several sources that include government budgets, central bank reserves, and trade surpluses. Among the assets that sovereign wealth funds invest in include, real estate, bonds, and stocks.
As at 2021, the total size of sovereign wealth funds stood at $10 Trillion which is an equivalent of 8% of the global GDP that was at $ 84.7 Trillion in 2020.
The size of the Sovereign Wealth Funds is nearly twice that of all the hedge funds in the world. In 2021, the size of all hedge funds in the world stood at $ 5.13 Trillion.
Kuwait was the first nation to start a Sovereign Wealth Fund. The fund was started in 1953. It was mainly funded by excess revenues that the country got from oil. Notably, East Asian countries such as Singapore, Hong Kong, and China would later join the practice. These countries recorded increased revenues from an export boom that had them export more than they imported. Over the years Sovereign Wealth Funds have engaged a culture of professional money management, which has served best the interests of the individual nations.
Below are the Top Five Sovereign Wealth Funds in the world;
China, UAE and Singapore have two wealth funds that rank in the top 10 list. Notably, Singapore has the sixth and seventh largest Sovereign Wealth Funds.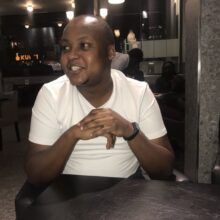 Fredrick Munyao
Financial Markets Analyst and Trader. Founder Value Galactica. Subscribe to US30 signals on our website, see the flyer on this page for details.
Related posts
A look into Coinbase, What you Should Know
Cryptocurrency exchange platforms have offered crypto enthusiasts and investors reliable avenues that continue to increase in their popularity and reach….
Dogecoin, a hyped market sentiment?
The Crypto world keeps presenting new twists and turns into the investment space. Bitcoin experienced its soar, so did Ether….
What is a Trader Checklist? Here are Five Things.
Trading is one lucrative skillset that has the ability to generate short term returns that can be effectively deployed elsewhere…