Zimbabwe Introduces A GoldCoin In A Bid To Curb Inflation

Fredrick Munyao, July 25, 2022
2 min

read
307
Gold as a store of value is meant to help the country stabilize its economy while cushioning the citizens from the chronic hyperinflation experienced in the country. Zimbabwe has counteractively introduced a GoldCoin referred to as Mosi-Oa-Tunya in a bid to curb inflation. The gold coin can be traded both locally and internationally. It can also be converted to cash.
Gold is traditionally known as a reliable and strong hedge against inflation. Zimbabwe has had an increasing inflation rate over the years that has seen its citizens savings massively wiped out. In 2008, the inflation wiped people's savings by 5 billion percent. The economic situation in the country has since been rife with fear, which has seen the citizens prefer the US Dollar over the local Zimbabwean Dollar.
1 gold coin goes for an average of $1,800. The value will be based on the global market price for gold per ounce, plus a 5% meant for production. Notably, the gold coin holds a 22 carats purity. John Mangudya, the Zimbabwean Central Bank Governor, holds that the introduction of the gold coin is a sign of respect for the people of Zimbabwe.
The inflation rate in Zimbabwe recently hit highs of 191.6%, which makes the global markets skeptical of the gold coin's ability to remedy the country's economy. Moreover, the ordinary Zimbabwean who earns an average of $150 – $200 a month might not be able to afford it. It might take a Zimbabwean civil servant a ten months' salary to purchase one gold coin.
In a country where most people are struggling to get by, most citizens believe the gold coin will only help the rich preserve their wealth.
The Zimbabwean government is set to manufacture more gold coins with respect to its demand in the country. The gold coin's convertibility in the foreign markets remains debatable and uncertain. This undertaking by the government is one of the many efforts the country has tried to curb inflation over the years.
Zimbabwe hopes to see an increased gold coin uptake over the coming months.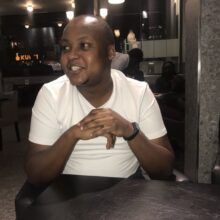 Fredrick Munyao
Financial Markets Analyst and Trader. Founder Value Galactica. Subscribe to US30 signals on our website, see the flyer on this page for details.
Related posts
A look into Coinbase, What you Should Know
Cryptocurrency exchange platforms have offered crypto enthusiasts and investors reliable avenues that continue to increase in their popularity and reach….
Dogecoin, a hyped market sentiment?
The Crypto world keeps presenting new twists and turns into the investment space. Bitcoin experienced its soar, so did Ether….
What is a Trader Checklist? Here are Five Things.
Trading is one lucrative skillset that has the ability to generate short term returns that can be effectively deployed elsewhere…