Resilience and a Positive Outlook for Video Streaming

Fredrick Munyao, July 19, 2021
5 min

read
397
Video Streaming Companies have acquired a new definition and perspective in the media business. Media contextually herein refers to the TV, Movie, Cinema and Telecommunication Services. Subscriptions to video streaming services have grown immensely over the years and accelerated during the COVID-19 period. Lockdowns and general staying at home increased demand and uptake for video streaming services and saw companies like Netflix grow their revenue significantly.
Video Streaming Companies in the USA
Netflix
It was founded in1997. Netflix trades under the ticker NFLX and prides itself in a market capitalization of $246.5 billion. According to Statista, subscriptions on Netflix have surpassed 200 million and have the potential of soaring even higher.
It is evident from chart below that the growth has been incremental over the years. The same is replicated in the company's value.
Looking at the monthly chart for Netflix, it is evident that the company's share price has risen from an almost zero share price to the current $530.31 price per share.
The daily chart below echoes the same and can be seen below.
2. Disney
Disney trades under the ticker (DIS) was founded in 1923, and has a market cap of $340.7 billion. The company been in the Dow Jones Industrial Average index since 1991. Its streaming service called Disney+ started in November 2019. The current Disney+ subscription rate according to Statista currently stands at 103.6 million subscribers. Shortly after its launch, Disney has 26.5 million subscribers which shows that the current number of subscriptions exemplifies growth and a robust market with growing demand.
Disney's share price is currently at $173.83.
3. Apple
Trading under the ticker AAPL also listed in the Dow Jones Industrial Average (DJIA) stock index, its streaming service launched in November 2019 the same time Disney+ did. Apple currently has a market cap of $2.27 trillion mark. The current Apple share price stands at $142.02. This value incorporates Apple TV which is Apple's Video Streaming subsidiary.
Below is Apple TV's subscription since it launched in 2019.
4. Comcast
The company's share price stands at $50, has a market cap of $243.8 billion. It trades under the ticker symbol CMCSA.Healthy dividend payout of around 2.4%, presents a fairly discounted market rate with high dividend yields.
Below is Comcast's subscription according to Statista.
5. Roku
Roku trades under the ticker symbol ROKU. Its current market capitalization is $59.5 billion. The company leverages on its software for its streaming business. Below is the company's share price that currently stands at $400.31, which is a relative drop from its peak price of $486.72.
6. Amazon
The Amazon Streaming Service started in 2006, and made the service exclusive to Amazon Prime members in 2014. Amazon trades under the ticker symbol AMZN.
Amazon a member of the Big Tech dubbed FAANG, has a market capitalization of 1.65 trillion Pounds.
It has had the highest share price of $3,731.41 hence makes it not feature on the Dow Jones Industrial Average (DJIA) Index. Its current share price stands at $3520.50.
7. AT&T
Acquired by Comcast in 2001, it launched its HBO Max Streaming Service in May 2020 in collaboration with Warner Media. This stock trades under the ticker T. The current share price stands at $27.77 and has a market cap of $205.2 billion.
UK
The mentioned US streaming companies are competitors in the UK. Notably, there are more streaming companies in the UK like the BBC iPlayer. However, BBC iPlayer is not listed on the London Stock Exchange (LSE) or FTSE. Brit Box provides an investment alternative to investors under the ITV emblem, and currently stands at $112.75. It enjoys a market capitalization of $4.56 billion.
Australia
The Australian market has most of the mentioned US video streaming companies present. The below illustration by Parrot Analytics shows the market's division of demand as at 2018.
China
China has three major video streaming companies. The three are Tencent (Trades Over the Counter under the symbol TCEHY) Video, Baidu's (Listed on the NASDAQ under the ticker symbol BIDU) iQiyi and Alibaba's (listed on the New York Stock Exchange under the ticker symbol BABA) Youku Tuduo. YouTube was categorically blocked in China since 2009 allowing domestic companies to flourish. These stocks offer great opportunities to growth investors and are looking to grow their market capitalization with increasing market uptake and popularity in China.
In an increasingly disruptive video streaming global industry, innovation and customer centric solutions remain to be the critical guides towards the companies' performance. Stocks in the video streaming sector should be critically analyzed and their forward outlook gauged to determine sustainability into the future. Some companies currently present investment discounts, while others are at peaks that are expensive to buy and could plummet, which calls for cautious investing. Better yet, one could wait for market tips to get cheaper investment prices such as with the video streaming stocks that are currently showing medium term bearish(sell) momentum.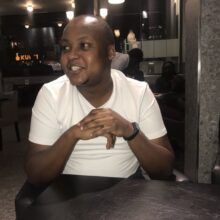 Fredrick Munyao
Financial Markets Analyst and Trader. Founder Value Galactica. Subscribe to US30 signals on our website, see the flyer on this page for details.
Related posts
A look into Coinbase, What you Should Know
Cryptocurrency exchange platforms have offered crypto enthusiasts and investors reliable avenues that continue to increase in their popularity and reach….
Dogecoin, a hyped market sentiment?
The Crypto world keeps presenting new twists and turns into the investment space. Bitcoin experienced its soar, so did Ether….
What is a Trader Checklist? Here are Five Things.
Trading is one lucrative skillset that has the ability to generate short term returns that can be effectively deployed elsewhere…