What Do I need to look for in a Broker?

Fredrick Munyao, August 17, 2022
2 min

read
222
What are the things that I should look for in a broker? This is a question that many retail traders ask themselves. It is always wise enough to look around for information and equip yourself with reliable knowledge that will ultimately set you up for success.
Markets offered
Every trade has a pair or pairs that he or she trades.  It could be currencies, commodities, stocks or indices among many other tradable instruments. Important to take note is that, as a trader you ought to confirm whether a broker offers or does not offer your preferred trading instrument(s).
Customer service
Customer service is a critical element for the success of a trader especially when important responses are needed such as on fake stop hunts. Clarity is always needed and only a reliable support can provide answers on time. It is recommended that a trader opts to use a broker with Live Support. The turnaround time for responses is also critical.
Regulatory compliance
Traders need to ensure that their broker is regulated in their country or in financially reputable jurisdictions such as Singapore, Australia, and UK. This guarantees a trader of safety especially from market manipulation, capital theft and unfair practices such as unreasonably delayed withdrawals.
Ease of deposit and withdrawal
Your broker should offer you easy and fast options for deposits. Also take note of the different fees that the different modes of deposit and withdrawal cost.
Reputation
One of the best ways to know about a broker's reputations is by looking at their reviews. You can also check on trusted review sites such as Trust Pilot. Be wary of fake reviews. Real reviews often tend to be long and outline the commenter's experience with a broker.
Take note of issues pointed out in the reviews. The issues could be withdrawal challenges, stop hunts, costly commissions or huge spreads.
Transaction costs
You want a broker that gives you a balance of low spreads and good customer experience. Brokers with huge spreads make it hard for scalpers to make a profit. Overall, traders should look for brokers with low spreads or commissions.
Dispute resolution
Your broker should be able to listen to your concerns or issues experienced on the platform. The broker's ease or flexibility for resolving issues is important as it allows for a safe and trusted trading environment.
Looking for a broker who has been in the industry for years and with a good record? Try Exness. Also, if you need to elevate your trading skills, you could sign up on our program.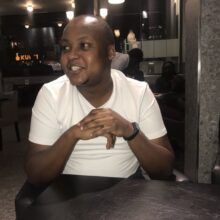 Fredrick Munyao
Financial Markets Analyst and Trader. Founder Value Galactica. Subscribe to US30 signals on our website, see the flyer on this page for details.
Related posts
A look into Coinbase, What you Should Know
Cryptocurrency exchange platforms have offered crypto enthusiasts and investors reliable avenues that continue to increase in their popularity and reach….
Dogecoin, a hyped market sentiment?
The Crypto world keeps presenting new twists and turns into the investment space. Bitcoin experienced its soar, so did Ether….
What is a Trader Checklist? Here are Five Things.
Trading is one lucrative skillset that has the ability to generate short term returns that can be effectively deployed elsewhere…