A DIVE INTO THE GLOBAL CHIP SHORTAGE

Fredrick Munyao, June 12, 2021
3 min

read
555
Chips are an integral part of our today's seamless operations and to a greater extent, lives. Chips are used in many of the items we identify with and often use. Further, the chips are used in advanced cases such as manufacturing of military jets, manufacturing machinery and medical equipment. Standard use cases include automobiles, fridges, kettles, thermostats, smart devices, credit cards, light bulbs and sanitizer dispensers.
The highest consumption of chips comes from Industrial machinery and equipment followed closely by Computer and IT equipment. The demand has always been sustained over the years by ample production from different companies in the world. The major global chip producer has been TSMC accounting for over 50% global supply.
Taiwan Semi-Conductor Manufacturing Company (TSMC) is based in Taiwan and listed on the country's stock exchange market. Since the pandemic hit the globe in 2020, the company saw a decline in demand and revenue that saw its stock value diminish. Categorically, automobile chip orders dwindled as car purchases declined due to the prevalent lockdowns around the world then.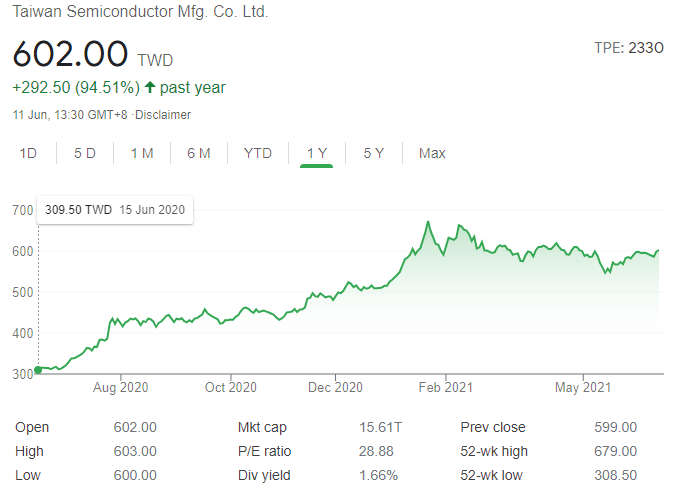 Chip makers shifted their supply focus to other areas that included computer and home equipment. People set up and upgraded home offices which saw home and computer supply companies increase their inventory and sales. Automobile manufactures cut down their chip orders to accommodate the reduced business during the COVID-19 pandemic. The car makers never expected a sudden reemergence of demand that saw them need more chips. Chips manufacturers could hardly adapt to the resumption of demand who intended supply had been shifted to other economic sectors. Additionally, drought hit Taiwan and saw water supply significantly decline affecting chip production, this is because chip production is heavily reliant on water. The Taiwan government further instructed TSMC to cut its water consumption by 15% to allow preserve available water in the country's reservoir. Furthermore, Renesas Factory Japanese Auto-chip maker burnt down leading to auto companies cutting down their production creating more supply shortages.
What resulted was a global chip crisis. Chips could take up to six months to made and fully tested for any use case. This meant there would be a global supply chain crisis. President Joe Biden saw the need to have the matter solved and gave an executive order instructing a 100 – day review on the semiconductor supply chain with a keen focus on inherent gaps.
Notably, Intel is the only company that designs and manufactures its chips. NVIDIA, Qualcomm, AMD and Apple only design their chips which increases reliance on the available supply. Intel, Global Foundry and TCMC committing to large foundry establishments in the near future in a bid to bolster global supply. It is expected that global ship shortage will be significantly offset in 2023. According to Eunice Yoon, CNBC, Beijing plans 70% of chips used in China to be made in China by 2025.
Setting up a chip production company or foundry is capital intensive and requires significant amounts of time to ensure full efficiency and functionality. The global economic gap that the global chip industry needs fixed is at least $1 Trillion. This upward investment will need more players and investors either directly or indirectly alongside sound global trade policies to mitigate the current chip shortage into the future.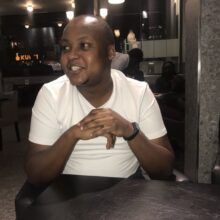 Fredrick Munyao
Financial Markets Analyst and Trader. Founder Value Galactica. Subscribe to US30 signals on our website, see the flyer on this page for details.
Related posts
A look into Coinbase, What you Should Know
Cryptocurrency exchange platforms have offered crypto enthusiasts and investors reliable avenues that continue to increase in their popularity and reach….
Dogecoin, a hyped market sentiment?
The Crypto world keeps presenting new twists and turns into the investment space. Bitcoin experienced its soar, so did Ether….
What is a Trader Checklist? Here are Five Things.
Trading is one lucrative skillset that has the ability to generate short term returns that can be effectively deployed elsewhere…