THE MARKETS ON OIL PRICES AND OUTLOOK

Fredrick Munyao, June 10, 2021
2 min

read
356
The Oil industry remains a lucrative one into the distant future. Even though it might have suffered immense losses to the tune of billions in dollars, legacy companies still have room for growth. The Pandemic saw oil prices drop into negative pricing. Supply exceeded demand, barrels were full and presented limited storage. Notably, lockdowns contributed to the decline in demand hence huge reduction in oil consumption.
Would this have meant the diminishing of Oil as an asset? No, it presented an investment opportunity for the patient investors. Oil price currently stands at $69.70 a barrel after a hitting a recent high of $70.50.
The Oil recovery from the historical negative pricing explains why seasoned and shrewd investors leverage on recessions. They use such opportunities to put their capital to work while the masses are in panic mode.
Investors who bought Oil at the pandemic lows now have significant gains. Important to note, losses made by players in the business will be recovered over time as operations have now resumed to almost normal levels across most parts of the globe either organically or advantage from government bailouts such as in Canada.
Companies have over the years shown their investment appetite in Oil companies. Chevron and Occidental competed in the purchase of a relatively giant Oil firm in 2019. The latter won the bid to purchase Anadarko petroleum with assumption of its debt. Saudi Aramco, a Saudi based company saw its bid to be listed on the Saudi Stock Exchange (Tadawul) approved.
The company's valuation that has been debated by different banks in the tune of trillions of dollars, shows the significant value the company has which reflects Oils viability in the present and near future. Saudi Aramco is currently doing a $6 Billion Bond Sale that will see it accumulate more funds to push its operations, growth and expansion agenda. Exxon, BP, Total and Shell are among companies in the Oil space that are still enjoying the lucrative business space that oil presents. Fortunately, these companies are visionary enough to strategize amid the cleaner energy alternatives that bring forth significant revenue loss into the distant future. The moves are precautionary and are clear innovative ways to avoid obsolescence that comes with disruption from competition.
Although there are significant alternatives to Oil, the asset will remain at gainful levels for long periods. The recent US Colonial Oil attack by hackers that resulted into visible oil inadequacy in US shows how much the asset Oil remains a core part of today's living. Summarily, Oil is here to stay for at least a predictable 20 years before alternative energy sources are reassessed and feasibility studies done.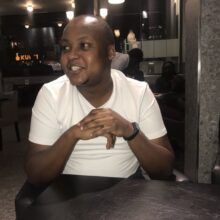 Fredrick Munyao
Financial Markets Analyst and Trader. Founder Value Galactica. Subscribe to US30 signals on our website, see the flyer on this page for details.
Related posts
A look into Coinbase, What you Should Know
Cryptocurrency exchange platforms have offered crypto enthusiasts and investors reliable avenues that continue to increase in their popularity and reach….
Dogecoin, a hyped market sentiment?
The Crypto world keeps presenting new twists and turns into the investment space. Bitcoin experienced its soar, so did Ether….
What is a Trader Checklist? Here are Five Things.
Trading is one lucrative skillset that has the ability to generate short term returns that can be effectively deployed elsewhere…