Bill and Melinda Gates Call it Quits

Fredrick Munyao, May 4, 2021
1 min

read
267
Bill and Melinda Gates call it quits after 27 years. The two state they will continue with their joint Philanthropy work. The Microsoft stock has been on a relative decline for the past week from an all-time peak of 261.97 USD to a current 251.86 USD.
Below is an official Statement on the divorce;
With the two exerting a significant monetary and power influence in the tech world, we are yet to see how the divorce will be handled and if there'll be consequent ripple effects on the company's stock value.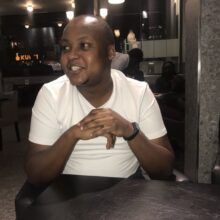 Fredrick Munyao
Financial Markets Analyst and Trader. Founder Value Galactica. Subscribe to US30 signals on our website, see the flyer on this page for details.
Related posts
A look into Coinbase, What you Should Know
Cryptocurrency exchange platforms have offered crypto enthusiasts and investors reliable avenues that continue to increase in their popularity and reach….
Dogecoin, a hyped market sentiment?
The Crypto world keeps presenting new twists and turns into the investment space. Bitcoin experienced its soar, so did Ether….
What is a Trader Checklist? Here are Five Things.
Trading is one lucrative skillset that has the ability to generate short term returns that can be effectively deployed elsewhere…