What Happened to Go Pro and its Investors? Is the Company Resuscitating?

Fredrick Munyao, November 4, 2021
3 min

read
320
Do you remember the infamous camera Go Pro? I remember in 2013 while interning at Radio Africa, this piece would come in handy. It would give great camera shots through its flexibility to accommodate almost every angle and environment you would creatively think of. Camera pros at the time James Kimutai and Sandy Anzenze used to love this piece and gave it the best use possible at Radio Africa's production shoots. I promised to get myself a GoPro camera especially for one of my futuristic adrenaline-toned sports.
The camera grew in popularity and raked in commendable revenue until 2015. Then came GoPros' downward trajectory at least not for its users but investors.
Nick Woodman founded Go Pro in 2002 and would see a seemingly good start. Nick's father who owned and still owns an investment bank called Robert Stephens lent him $200,000 to get the company off the ground. Nick would partner with a Chinese company, Hotax for manufacturing. Hotax produced the cameras at $3.05 a piece, and Go Pro would sell each for $30. Nick Woodman aggressively marketed the camera and would soon see growth in sales. In 2004, he sold 100 orders to a Japanese sports company.
GoPro entered major partnerships with sports companies and accelerated its growth and revenue. In the early 2010's, the company grew to make millions of dollars. In 2012, Foxconn, a Taiwanese company invested in GoPro's 8.88% stake for $200M on a $2.25 B valuation. Nick owned 50% of the company, hence becoming a billionaire.
The company had its IPO in 2014 AT $24 and peaked at $100 then dropped to $2 in a matter of months. What went wrong?
Nick Woodman would be the highest-paid USA executive at an annual income of $285 M in 2014. This was too much for the company to sustain. The company averagely made $128M in annual sales revenue. He would further give $500M to charity in October 2014, after selling his shares. This was a way to avoid capital gains tax while selling part of his estate. The move angered investors, but it would taint their image objecting to a charity donation, so they kept quiet. He went on to splurge on luxury houses, cars, and a yacht that would drain his fortune.
A rapid expansion program saw GoPro grow from 700 -600 employees, a huge workforce that the company did not need due to its relatively low human capital demand operations. The company's marketing budget increased ten-fold. While this was happening, the revenue declined from $180M to $37M in 2015 before GoPro started losing money.
Production on Go Pro's such as the Hero5 Black received negative reviews. Hero5 Black was leaking underwater, the units had to be recalled. As a result, GoPro missed its peak season sales.
Between 2015 and 2016, a drone wave would capture the attention of GoPro. The company made a drone but its launch would be faced with more negative reviews citing that the drone was losing power and sight. Nick Woodman would further venture into Entertainment. He made shows that were set to release on its streaming platform.
Cash flows sunk and Nick had to kill the project as he was not passionate about it. He diverted the funds back to the core business, GoPro cameras. He later admitted to having habits that hurt the company. Nick has since become mindful of his spending. The company announced its positive gains month in October this year, for the first time since 2015.
Maybe, just maybe GoPro is on its way back to the top.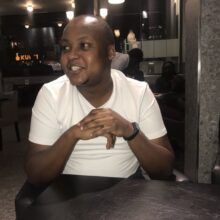 Fredrick Munyao
Financial Markets Analyst and Trader. Founder Value Galactica. Subscribe to US30 signals on our website, see the flyer on this page for details.
Related posts
A look into Coinbase, What you Should Know
Cryptocurrency exchange platforms have offered crypto enthusiasts and investors reliable avenues that continue to increase in their popularity and reach….
Dogecoin, a hyped market sentiment?
The Crypto world keeps presenting new twists and turns into the investment space. Bitcoin experienced its soar, so did Ether….
What is a Trader Checklist? Here are Five Things.
Trading is one lucrative skillset that has the ability to generate short term returns that can be effectively deployed elsewhere…