Pro Investing in Innovation Stocks">
Pro Investing in Innovation Stocks

Fredrick Munyao, May 28, 2021
2 min

read
350
Innovation is a word synonymous with disruption in most industries. Stocks remain a significant investment instrument that ably garner sound to great Return on Investment (ROI) when well leveraged. Having funds work for you is one of the traditional ways to ensure maximal gains with little effort while engaging relevant resources and tools. Innovation has been embraced in stocks and some funds have shown impeccable performance using this unique investment criterion. An example of such a fund is Cathie Wood's Ark Investment Management.
Ark through Wood's guidance has over the years invested in innovative stocks that have soared and granted the company a fortune. The company has seen its portfolios rise beyond 100%, namely; ARKK (Ark's Innovation ETF) rose 122% on the onset of 2021, ARKQ (Ark's Autonomous Technology and Robotics ETF) rose115% and ARKW (Ark's Next Generation Internet ETF) rose 132%. The company continues with its big on innovation stocks strategy that engages deep research and speculation on the positive disruption and adoption of a product or service. This has seen Cathie Wood maintain a significant positive outlook for bitcoin even after it has fallen from peaks of $60,000 to now $37,000 amid Chinese stern regulation on the crypto and Elon Musk's energy consumption woes with bitcoin miners. She believes it will soar to $500,000 0ver the years.
Innovation stocks require shrewdness, risk tolerance and knowledge into a company's model of business as well as solution offering. The two denote a company's value provision hence its suitability into a portfolio. Innovation stocks can take more than expected to yield returns, this allows for early buying in when they are undervalued and when the masses are not looking into them. Until when they start their longs (increase in value), FOMO (fear of missing out) sets in among panic buyers and trend traders which keep seeing the stocks rise in value. Early investors enjoy price discounts and are able to maximize on their returns. Future companies that fit into the dynamic innovation stocks include;
Roku – Innovative and special hardware integral to streaming technologies
Square – An increased outreach on non-cash payments taking on Visa and other related parties
Shopify and Etsy – Retailing has been decentralized and millions of sellers and buyers can freely trade on these platforms as people continue to adopt online shopping.
Axon – Provision for smart law enforcement technologies such as smart weapons, data analytics and smart cameras.
You only need to look keenly into the companies at your disposal and look for critical convictions that align with medium to long term growth to ascertain uptake into your stock portfolio.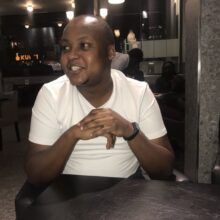 Fredrick Munyao
Financial Markets Analyst and Trader. Founder Value Galactica. Subscribe to US30 signals on our website, see the flyer on this page for details.
Related posts
A look into Coinbase, What you Should Know
Cryptocurrency exchange platforms have offered crypto enthusiasts and investors reliable avenues that continue to increase in their popularity and reach….
Dogecoin, a hyped market sentiment?
The Crypto world keeps presenting new twists and turns into the investment space. Bitcoin experienced its soar, so did Ether….
What is a Trader Checklist? Here are Five Things.
Trading is one lucrative skillset that has the ability to generate short term returns that can be effectively deployed elsewhere…