A Downward Outlook for Coal

Fredrick Munyao, May 13, 2021
1 min

read
344
Elon continues to show his conviction for crypto, asserts there should be deductibles on carbon.
JP Morgan is of a similar mindset but with a different approach in matters coal. JP Morgan decided to cut 35% on its coal investment portfolio. Arguably, these are significant pace setting moves towards less and lesser carbon emissions around the globe.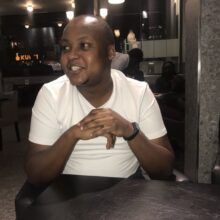 Fredrick Munyao
Financial Markets Analyst and Trader. Founder Value Galactica. Subscribe to US30 signals on our website, see the flyer on this page for details.
Related posts
A look into Coinbase, What you Should Know
Cryptocurrency exchange platforms have offered crypto enthusiasts and investors reliable avenues that continue to increase in their popularity and reach….
Dogecoin, a hyped market sentiment?
The Crypto world keeps presenting new twists and turns into the investment space. Bitcoin experienced its soar, so did Ether….
What is a Trader Checklist? Here are Five Things.
Trading is one lucrative skillset that has the ability to generate short term returns that can be effectively deployed elsewhere…