How did Crocs become Popular?

Fredrick Munyao, October 21, 2022
4 min

read
960
We see them in our spaces today, so covertly conspicuous that they have become a norm. How did Crocs become popular? Some wear them for comfort while other people don them for fashion. Well, it took the initiative of three individuals who were bold enough to dare to venture in a crocs enterprise in the US.
It started with Lyndon Hanson in 2002 around a time that he was facing some major life issues. Lyndon had separated with his wife and had lost his mother to cancer around the same time. His job did not spare him either, he had lost it. Safe to say Lyndon had concerned friends that took upon themselves to make sure he would weather the storm. Two friends, Scott Seaman and George Boedecker set up a sailing trip around the Caribbean and would take Lyndon with them.
While on the trip Scott introduced his two friends to crocs. The crocs were not called "crocs" as they are today. They were fairly cool shoes that did not have a wow factor to many people. Lyndon noticed that the pairs did not have a back strap that would help hold firm the wearables once someone had put them on. He chose to enhance the footwear. The three settled for the name Crocs after crocodiles. This was because crocodiles thrive in both land and water, which was synonymous with the footwear.
The three set up in Boulder, Colorado and started pushing sales. In 2002, they went on a boat show and would throw crocs to individuals to try them out. Some people would find them appealing while others found them ugly. The trio would wittingly convince unamused potential clients to try them. It would turn out that a significant number of the potential clients would embrace the brand.
Within little a time, crocs would be worn in the kitchen, home spaces, stores, medical spaces, streets alongside many other places. Crocs had become a mainstream footwear and people had accepted them into their life, more importantly their home spaces as would be noted later in 2020. In 2003, 76,000 pairs were sold which marked a growing market sentiment for the Crocs brand. The company would later note a 226% revenue increase between 2005 and 2006.
The growing success prompted them to acquire Foam Creations Inc. to help manufacture on their own and exclusive access to foam materials that made crocs. The trio went on to set up a unique start up distribution that made it easier for their supply chain. Thanks to their business background, they managed to grow their brand even with no experience in footwear.
In 2006, Crocs had its first Initial Public Offer (IPO) and raised $208 million. This gave the brand slightly in excess of $ 1 Billion in market capitalization. The IPO was the first highest ever in footwear. The trio continued to grow the brand until a time that George would be asked to leave the company's board. George was having issues that pointed to a controversial character that would end up hurting the brand, this was a risk that had to be mitigated.
Ron Snyder would take up George's role and together with the Lyndon and Scott, set to pursue an international expansion drive, and so they did. Acquisitions followed which saw Crocs take over Jibbitz. Jibbitz had charms that allowed individuals to customize designs on their crocs by sticking them into the pores of the footwear. The designs were a bold statement for individuality and would increase Crocs popularity.
Then came the financial crisis 0f 2008, that saw slowed growth for the brand. This led to layoffs at crocs. The company chose to focus more on marketing and would take advantage of a growing polarization. The polarization had people adoring the brand while others abhorred it. Crocs started celebrity partnerships such as with Justin Bieber and Post Malone. The company collaborated with fashion brands, KFC and cereals companies that would further grow its popularity with offerings such as limited classic crocs editions.  
In 2020, sales surged, and Crocs stock rose 300%. At the height of the COVID pandemic, Crocs were preferred by many people for their comfort over style. The company went on to restructure and closed many physical shops and focused more on online sales as was the order of the COVID period. The positive growth has continued for the company and had Crocs record $2.3 Billion in revenue for year ended 2021. Today, Crocs looks back at a 20 year story of resilience.
PS:
Are you a contractor or an employer and are looking for a convenient, seamless, compliant and reliable platform to pay your employees anywhere in the world? Look no further. Sign up on Deel and enjoy 10% off for a year from the link below https://deel.grsm.io/ix1u0tc1valn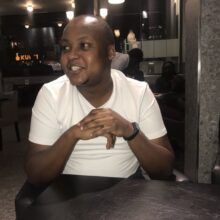 Fredrick Munyao
Financial Markets Analyst and Trader. Founder Value Galactica. Subscribe to US30 signals on our website, see the flyer on this page for details.
Related posts
A look into Coinbase, What you Should Know
Cryptocurrency exchange platforms have offered crypto enthusiasts and investors reliable avenues that continue to increase in their popularity and reach….
Dogecoin, a hyped market sentiment?
The Crypto world keeps presenting new twists and turns into the investment space. Bitcoin experienced its soar, so did Ether….
What is a Trader Checklist? Here are Five Things.
Trading is one lucrative skillset that has the ability to generate short term returns that can be effectively deployed elsewhere…