What are the Lessons one can learn from Airbnb?

Fredrick Munyao, August 13, 2022
3 min

read
285
Part 2
Brian, Joe and Nathan only needed $150K to get the company rolling but it proved more difficult to secure the funds. They crafted a bed and breakfast model that was centered on cereals. The three were determined to raise capital from the cereals concepts. Quite a long shot, isn't it?
Airbnb Cereals
They went on a cereals shopping spree and had their friend help them design the packaging for their two new cereal brands. The brands were Cap'n McCains and Obama O's. They introduced the cereals as limited products retailing at an average price of $40. The cereals would get national attention and did net them $20,000 to $30,000 a month. The income went to paying back their debt from their maxed credit cards. Since the cereal brands were limited edition, it meant that there would be no more sales hence no income. The three went back to zero again.
Trying Luck
While they were about their business. The three heard of a startup competition for funding by Y Combinator. They applied and were allowed to pitch their business idea. Unfortunately, it was rejected. Such lows can be hard hitting to an entrepreneur, right? While on their way out, the cofounders decided to show the Y Combinator investors their cereal boxes. They went to tell the story behind the cereal boxes. The investors were impressed and let the three co-founders head home.
After a while the three co-founders who had branded there company as Air Bed and Breakfast from the cereals concept got a call. The call was from Y Combinator, the investors had decided to take a chance on them. It was evident that Y Combinator had decided to invest in them as resilient and innovative people and not their Airbnb idea.
By investing an initial $20,000 for a 6% stake in Airbnb, Y Combinator had spurred an investor demand for the company. Companies streamed in and funded Airbnb more. The three cofounders were able to scale upwards. The company would hire specialists who would deliver in their respective niches. Among the improvements that the company made was photography, professional photographers were hired to help hosts who had joined the platform have more appealing photos for clients. Bookings increased and positive growth was recorded for the company.
Growth Phase
More hosts started added listings that would offer even more appealing options for travelers. Scenic settings such as houses in the forests with top notch facilities and furnishing were an example of the increased value offerings that Airbnb noted. The company went on to focus more on user experience and a good website design. Hosts and clients would also be able to publicly review each other. All this led to client retention as well as increased traffic and bookings.
Further, the timing for Airbnb was right as it was after the 2008 financial crisis, when a great number of people had lost their homes. The Airbnb model offered short term stay packages that were convenient for people trying to get back on their feet. More revenue increased the company's appetite for more growth oriented investments such as Machine Learning and Artificial Intelligence on the platform.
Airbnb went on to explore global networks and started launching across the world. This led to their exponential growth. What are the lessons you have learned from Airbnb's story?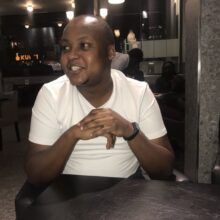 Fredrick Munyao
Financial Markets Analyst and Trader. Founder Value Galactica. Subscribe to US30 signals on our website, see the flyer on this page for details.
Related posts
A look into Coinbase, What you Should Know
Cryptocurrency exchange platforms have offered crypto enthusiasts and investors reliable avenues that continue to increase in their popularity and reach….
Dogecoin, a hyped market sentiment?
The Crypto world keeps presenting new twists and turns into the investment space. Bitcoin experienced its soar, so did Ether….
What is a Trader Checklist? Here are Five Things.
Trading is one lucrative skillset that has the ability to generate short term returns that can be effectively deployed elsewhere…