How to Disrupt the Pharmaceuticals Industry, A Mark Cuban Story

Fredrick Munyao, October 18, 2022
2 min

read
524
Medications have over time been on roof high prices that have had families and patients struggle to meet respective costs. Mark Cuban, the billionaire investor was prompted by an email from a professional in the pharmaceuticals industry that would lead him to venture into keeping the prices of drugs low. How was this achieved and how does it work?
Recent times have shown the prices of drugs being inflated from $13.50 to $750, a phenomenon that has burdened those in need of affordable medicine. Mark Cuban through his investment committed to reducing the cost of generic drugs through fostering and implementing low and transparent prices. This has been achieved through the minimizing of rebates and discounts that middlemen have always enjoyed. The middlemen have been blamed for high drug prices that have seen them enjoy profits of up to 1,000%.
Mark Cuban's pharmaceutical company, Mark Cuban Cost Plus Drugs buys directly from manufacturers which in turn significantly reduces costs for patients. This improves supply chain transparency which will battle the challenge that has been 1 in 10 people in the US have had to forego medication to save money for other needs. Mark Cuban Cost Plus Drugs has a $15 markup and a $3 dollar mark up fee. This has lowered price of more than 100 medications and will continue to onboard more drugs. Mark Cuban hopes to have over 1,000 drugs in the company's portfolio by year end.
Notably, the company does not accept insurance. Mark Cuban has stated that this is because onboarding insurance at the moment involves high complexities that need to be well planned and actioned. This means in good time, the company will be able to onboard insurance.
Mark Cuban Cost plus Drugs adds on to other Pharma companies that are radically instrumental in reducing price pains for clients. Such companies include GoodRX that helps clients pay up to 80% off prescriptions drugs.
Marc Cuban's company continues to enjoy more success and has seen clients save up to $900 in drug costs.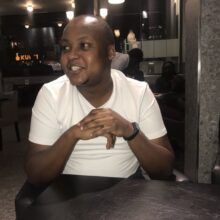 Fredrick Munyao
Financial Markets Analyst and Trader. Founder Value Galactica. Subscribe to US30 signals on our website, see the flyer on this page for details.
Related posts
A look into Coinbase, What you Should Know
Cryptocurrency exchange platforms have offered crypto enthusiasts and investors reliable avenues that continue to increase in their popularity and reach….
Dogecoin, a hyped market sentiment?
The Crypto world keeps presenting new twists and turns into the investment space. Bitcoin experienced its soar, so did Ether….
What is a Trader Checklist? Here are Five Things.
Trading is one lucrative skillset that has the ability to generate short term returns that can be effectively deployed elsewhere…