You Do Not Need to Be on Every Cryptocurrency

Fredrick Munyao, September 8, 2021
4 min

read
320
Cryptocurrencies provide transactional freedom, security, convenience, and liquidity that attract investors, innovators, and user adoption. The crypto assets are backed by blockchain technology and enjoy transparency with almost zero bureaucracy, unlike most mainstream financial operations. Undeniably, regulation is pivotal to the mainstream financial sector but makes its new uptake lag behind the crypto space, which is on accelerated growth and adoption. Crypto assets offer opportunities into the future that threaten the very basics of the fiat establishment. Governments and financial institutions are currently in digital token development programs to ensure they align with the onset of the crypto space. It tells there is an increased need to pay attention to crypto-assets, their applicability, and future outlook.
Any investor looking into cryptocurrencies should understand that they are highly volatile hence carry significantly vast amounts of risk. An investor further needs to know their leverage before buying into a cryptocurrency. Leverage goes hand in hand with risk management. A golden rule of thumb; invest the much that you can afford to lose. Importantly, have set goals and ensure your cryptocurrency investments align with them.
The cryptocurrency space is overwhelmed with over 4,000 cryptocurrencies as of 15th January 2021. We, therefore, advocate for cutting through the noise and avoid following every crypto-asset out there. As such, here are the five cryptocurrencies that you should be looking at;
Bitcoin (BTC)
A Satoshi Nakamoto's creation in 2009, Bitcoin enjoys a market cap of $884.889 Billion. Once exchanged for pizza to create its transactional value, Bitcoin has seen immense growth. The crypto asset price now stands at $ 46,881.40. A pioneering cryptocurrency, Bitcoin's influence is evident from how other cryptocurrencies imitate its price movements. The future outlook for bitcoin, devoid of political blackmail, remains bright. Recently, El Salvador announced its purchase of 400 Bitcoins and adopting the crypto asset as a legal tender.
Ethereum (ETH)
A developer's favorite, Ethereum, through its founder Vitalik Buterin keeps innovating and adopting more use cases than Bitcoin. Mainly used in the settlement of smart contracts, Ethereum will continue to soar over the years. Some of the smart contract applications include the trading of Non-Fungible Tokens (NFTs). NFTs are a new technology that has attracted incredible investment value in less than a decade.
Ethereum continues to enjoy tremendous growth from a price of $ 2.77 in its initial coin offering to the current $3,447.87, which is over 124,000 % growth. Ethereum currently enjoys a market cap of $403.596 Billion.
Binance Coin (BNB)
Launched in 2017, Binance Coin is mainly used for transactions on Binance for fee payments and trading. The cryptocurrency is tradable with other cryptocurrencies such as Bitcoin and Ethereum hence convertible. The assets price in 2017 stood at $0.10 and is now at $417.39, a 417,000% gain. It currently has a market of over $70 Billion.
Tether (USDT)
Tether is a stable coin, meaning fiat currencies back it. It ensures its price is consistent and less volatile compared to most crypto assets. Tether appeals to risk-averse investors. Tether's current market price is $1 and has a market cap of over $64 Billion.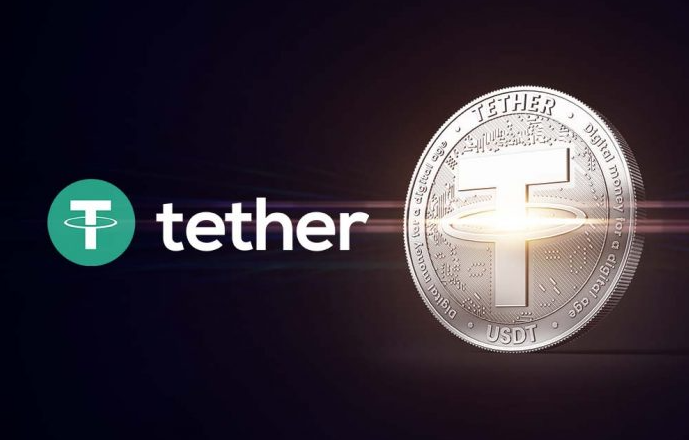 XRP
XRP facilitates settlements of different currencies, including cryptocurrencies and fiat ones. The cryptocurrency has a significant uptake in its first five years and saw investors contribute towards its strength and growth. XRP's price in 2012 was at $0.1 and is now at $1.13. It has a market cap of $52.288 Billion. The cryptocurrency was sued by the US SEC for allegedly trading unregistered securities hence denying the public information disclosure that includes financial strength and business model. The litigation that implicated Ripple, a company pivotal to its founding, has since met a strong defense from the Ripple legal team.
The court case has seen XRP enthusiasts worldwide lobby towards a fair hearing for the cryptocurrency decrying discriminatory treatment from its peers, such as Ethereum. XRP Army, both on Twitter and YouTube, is such a community. Furthermore, the legal team hearing the case has expressed that the litigation has a significant public interest, which translates to keen and fair consideration of evidence and application of the law. SEC executives at the center of the litigation have been slammed with alleged evidence of malpractice by the XRP fraternity. If XRP is found innocent, its market price will soar, creating more investment returns for its holders.
If not yet invested in Ripple, you could follow its court case update and possibly tell the crypto assets direction.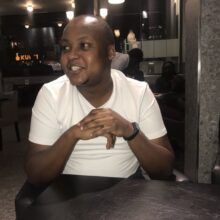 Fredrick Munyao
Financial Markets Analyst and Trader. Founder Value Galactica. Subscribe to US30 signals on our website, see the flyer on this page for details.
Related posts
A look into Coinbase, What you Should Know
Cryptocurrency exchange platforms have offered crypto enthusiasts and investors reliable avenues that continue to increase in their popularity and reach….
Dogecoin, a hyped market sentiment?
The Crypto world keeps presenting new twists and turns into the investment space. Bitcoin experienced its soar, so did Ether….
What is a Trader Checklist? Here are Five Things.
Trading is one lucrative skillset that has the ability to generate short term returns that can be effectively deployed elsewhere…
How to Fight Inflation, The Use of Interest Rates.
Inflation is a word often pronounced in economic and financial circles. It has both positive and negative effects to a…
What is a Sovereign Wealth Fund? Here are the Top 5 Largest Sovereign Wealth Funds in the World.
A sovereign wealth fund is a pool of funds owned by an individual government that aims to invest partly or…