How to Invest in Cryptocurrency, A Guide.

Fredrick Munyao, September 9, 2021
3 min

read
327
Over the years, there has been increased appetite from individuals and institutions to invest in cryptocurrency. The recent surge in Bitcoin's value during the first half of 2021 attracted keen interest in cryptocurrency. Bitcoin hit highs of $60,000 in 2021 from previous lows of $4,000 in the preceding year. Ethereum moved from $1,300 territory to a $4,000 market price. The significant gains have hence led more people to want an investment in the crypto space. Below is a guide on how to invest in cryptocurrency.
Open an account
Identify an exchange platform and open an account with it. Examples of the exchange avenues include; Coinbase, Kraken, Gemini, Binance, Paxful, and Localbitcoin. They have varying terms and conditions depending on a user's region. Therefore, background checks on novice exchange platforms are necessary for determining credibility and reliability. Online reviews and ratings are pivotal in offering guidance on which platform best suits your needs and goals.
KYC
Once you open an account, identity verification is needed and takes seconds to minutes to complete. The KYC data, alias Know Your Customer information helps ascertain one's identity and minimizes fraudulent activity. Some exchanges will further ask for a user's face to bolster their identity verification. It could take a few seconds to minutes to get verified on the platform. Once verified, you can focus on your security.
Security
Cryptocurrencies need heightened levels of security, hence the need to have them strongly guarded. You should avoid using the internet in public areas for your network privacy. It would be best if you used a unique and robust password. Its complexity makes it hard to crack hence heightens security. 2-Factor Authentication is further necessary to give you a cross-sectional view of your account's access. Importantly, browse the internet safely and avoid spammy websites. Avoid disclosing your crypto holdings, whether online or offline. Informing people about your holdings attracts malice and can have your holdings stolen.
Deposit
Once you have secured your account, a deposit will be necessary. The deposit allows you to buy cryptocurrencies of your interest. You can purchase cryptocurrencies via debit cards, credit cards, mobile wallets, and PayPal. Some banks might decline cryptocurrency transactions hence the need to check with them before a purchase. Once deposited, you can hold your cryptocurrency over the long term. You can still sell your cryptocurrency in a short time. Trading cryptos is risky as they are highly volatile, resulting in more risk exposure and potential losses. Have the purpose to invest rather than trade crypto assets.
Notably, deposit fees apply on exchange platforms. Review their rates and determine which platform is sound for you.
Safe storage
Exchange platforms do not have security as a priority for their storage wallets. It means you will have to use them for short-term cryptocurrency holdings. It would be best if you neither used them to hold large amounts of cryptocurrencies. Instead, look for cold wallets that have higher security levels for your large transactions and holdings.
Daily and Monthly Withdrawal Limits
Depending on your exchange platform, some levels determine how much you can deposit or buy on their platform. As you pass their verification requirements, you will be able to unlock more deposit and withdrawal potential. There is hardly any limit to the amount of cryptocurrency you can sell. You only need to create a sell order, and offers will stream in for your consideration.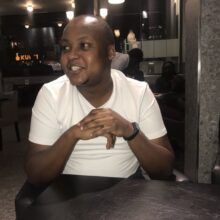 Fredrick Munyao
Financial Markets Analyst and Trader. Founder Value Galactica. Subscribe to US30 signals on our website, see the flyer on this page for details.
Related posts
A look into Coinbase, What you Should Know
Cryptocurrency exchange platforms have offered crypto enthusiasts and investors reliable avenues that continue to increase in their popularity and reach….
Dogecoin, a hyped market sentiment?
The Crypto world keeps presenting new twists and turns into the investment space. Bitcoin experienced its soar, so did Ether….
What is a Trader Checklist? Here are Five Things.
Trading is one lucrative skillset that has the ability to generate short term returns that can be effectively deployed elsewhere…